Regular price
$249.99 USD
Regular price
Sale price
$249.99 USD
Unit price
per
Sale
Sold out
Our JRE HPTuners PCM Unlock Service Instructions can be viewed HERE!
PCM Upgrade Service
HP Tuners presents our Dodge, Chrysler, RAM and Jeep PCM Upgrade Service that unlocks the 2015+ PCMs for tuning.
Please note this service is required to tune your 2015+ Dodge/Chrysler/Jeep/RAM (All FCA models, except the 2015+ Dodge Viper). In addition to this service, all 2018+ models require a HP Tuners Dodge 2018+ Smart Access Cable, which can be purchased here.
Once ordered, you can send either an original PCM or a spare. The spare has to be compatible PCM.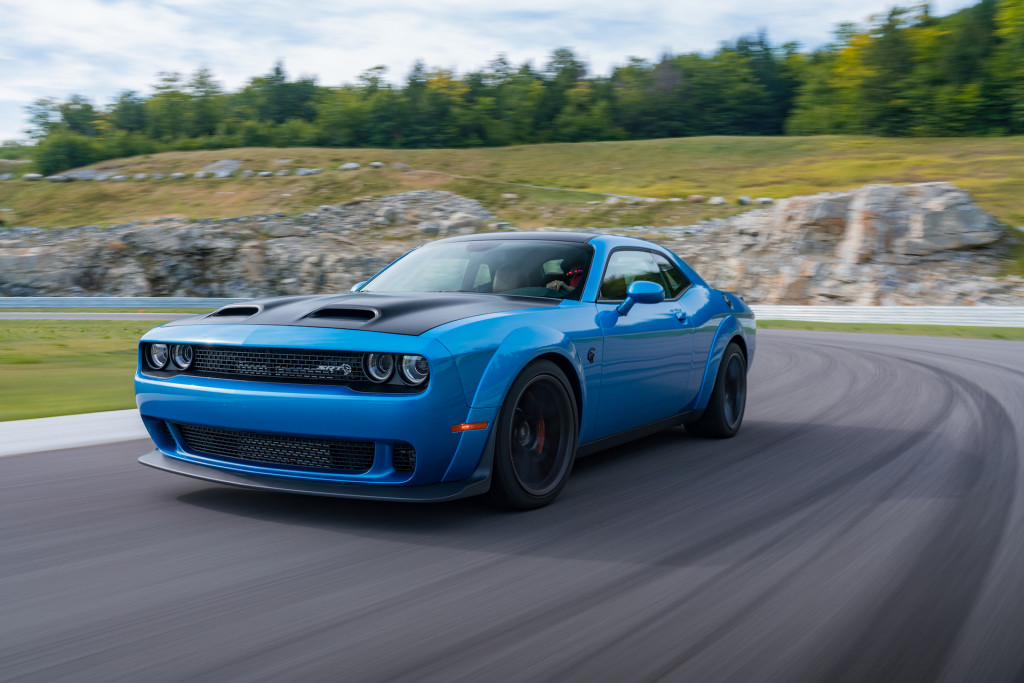 SHIPPING
PCM Upgrade Shipping Address:
ATT: Dodge Upgrade Service
HP Tuners, LLC
700 Eastwood Ln
Buffalo Grove, IL 60089
As of 12/21/2015, ALL non-original 2015+ Dodge/Chrysler/Jeep/RAM PCMs that are sent in for upgrade must have a stock read performed before it is shipped to us. This read must be uploaded before adding the Upgrade service to the cart.
*Gen 3 EcoDiesel PCMs cannot be read prior to upgrade. Any spare or non-original PCMs will need to be programmed to the vehicle before or after upgrade by HP Tuners, this is the responsibility of the customer.
NOTE: If you are sending us a spare PCM, please make sure to send a read from the stock PCM. While we can upgrade it as a blank PCM without a read, you would have to flash the correct OS/VIN onto the PCM as well as most likely do a throttle re-learn and/or SKIM re-learn. If you can supply a stock read, we can flash the PCM here. The stock read must be done as a GPEC2A, 2015+ Dodge or a GPEC2, 2015+ Dodge (depending on which PCM the vehicle is equipped with. Please see the Dodge PCM Identification Thread if you are unsure which PCM you have). If you do not have access to perform the read, please download the latest update from your customer page and try again.
Please ensure you are sending in ONLY a PCM. No brackets, rubber isolators or other pieces should be included, these components may not be returned with your upgraded PCM.
After the PCM arrives at HPT, an HP Tuners engineer will upgrade the PCM and enable your HP Tuners software so that the 2015 can then be read, licensed, edited, and flashed with HP Tuners software! This is a one-time upgrade that will not affect other operations of the PCM. The factory tools will still work for service. And HP Tuners will then work for tuning!
NOTE: While there is no hardware change, the back cover of the PCM does need to be removed.
We will upgrade PCMs as fast as we can, but initially, please allow – 3 business days (plus the time to ship the PCM) per PCM that you send in for the upgrade process to finish. (i.e. 2 PCMs = 3-6 business days.)
From there, you may tune the PCM with HP Tuners by licensing the PCM for 2 credits.
Should you have any further questions, please create a sales ticket here.
NOTE: Any hardware ordered with this product will be shipped along with your upgraded PCM/TCM. To avoid delays please order the hardware separately.
View full details